Single Origins
Atok, Benguet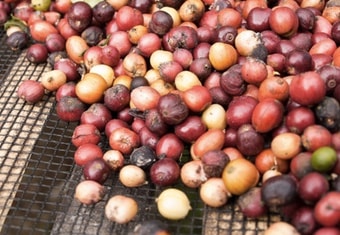 Atok, Benguet
Cacao chocolate, hints of cracked pepper
₱500
Other offerings that might interest you
Here's what our customers are saying
"
Best place to get coffee beans and Iggy really takes care of the clientele. I used to get from 3-4 sources, but now get everything from Everyday Coffee Roasters.

Ask for wholesale prices if you buy in bulk (which really isn't that much if you're a coffee addict). And ask fo coffee advice as well - they're very helpful and go the extra mile to do custom roasts if you're nice.
"
Got the Costa Rica coffee, and it's really good. Worth every penny. Thanks Everyday Coffee Roasters
"
Quick delivery, received the package the morning after I ordered. I immediately ground the freshly-roasted Brazil Fine Cup Espresso beans and made myself a doppio, great flavor and golden crema!

Can't wait to try the other varieties, especially the homegrown ones! 👍👍I'll definitely order again when my stash runs out. I'm happy that I'm able to have fresh, quality coffee anytime. Keep up the great work!